Stylish Office Partitions Liverpool
TEL: 0151 321 9650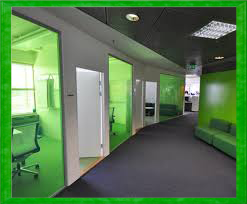 When you are on the lookout for rich and impressive office partitions in Liverpool, you need to hire someone you can trust. When building up any kind of office block, the one problem you often have is one of giving people enough space. Your staff, for example, might not appreciate being put into large, impersonal office partitions that leave them feeling more like a prisoner than a professional. Are you in that current position? Then wee recommend that you contact us today so we can show you our skills with Liverpool office partitions.
What are office partitions?
Many times, a partition is a ceiling-high solution that encapsulates whoever is in the small section entirely. It creates cubicles that, whilst private, are detrimental to health. Being trapped in dull, lifeless cubicles all day is not conducive to positive mental health or good working productivity. When you worry about that particular problem, you might wish to look at getting some glass office partitions in Liverpool installed.
These help to add a much-needed sense of freshness to the whole room. You will soon feel much more welcome and comfortable when you have some office partitions fitted. The fact they are half-glass (at least) ensures that you can get the help that you need to get more light into the room. That added light and brightness helps to make everyone feel a lot more comfortable day-in, day-out, meaning that your staff can work without any kind of distraction or discomfort.
Many of the times that we get something like office partitions fitted, it's to help add some extra natural lighting into the room. Instead of your staff being stuck behind big fully-walled partitions that let in no light, staff can enjoy a much more comfortable and relaxing. Staff truly enjoy having their own space to sit in, helping to add some energy into the room that was sorely lacking beforehand.
If you want to make sure you are left with an office that staff enjoy being a part of and working in, then you should definitely look to get some professional fittings included. A new set of office partitions in Liverpool can do a lot for improving the aesthetic value of the room, but also helping to make the most of the space that you have.
Transform your office with Liverpool office partitions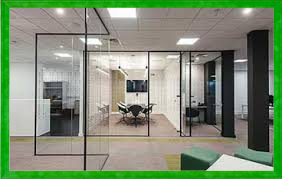 Do you worry that you might not have the same quality of partition that you would have been looking for? Then contact us today. We can show the partitions that we have available, making sure that you can spend far less time getting confused by the partition fitting that is going to be best suited to your needs.
One of the main reasons why we recommend that you contact us is that we have experience in handling the fitting of office partitions in Liverpool. We can make sure you get partitions that are stylish, strong, durable, and easy to maintain. Sound like what you are looking for? Then give us a call today – we will be more than happy to help you get the perfect partitions for your office!