A Professional Plastering Liverpool
TEL: 0151 321 9650
Are you on the lookout for a professional plastering service in Liverpool? Then you are looking at the right people. Here, we love plastering. We know it can be a rough, tough job where even the smallest mistake can be very damaging to the whole project. We appreciate that is a detail-driven form of work that needs the greatest level of concentration to pull off and to put together in a way that you would feel comfortable.
That's why, when it comes to plastering in Liverpool, so many people come to hire our team: we leave a fantastic, consistent finish.
Do you need a Liverpool plastering service?
If you are someone who needs to get a plasterer in to smooth out rough walls or to blend in new fittings, we are just a call away. Prior to just about any other kind of work being completed in terms of décor, a good plasterer can come in and make sure the whole place is as smooth as can be. While plastering is often best done after work done by joiners, electricians, plumbers etc. it should always be the priority before you start decorating anywhere.
That is where our expertise in Liverpool plastering comes to the fore. We have an eye for attention and for detail, and we can spot any problems with your plastering as soon as it is on the wall. Our team use the best tools as well as tried-and-tested techniques to ensure that our plastering jobs are done to the highest possible standard that you would expect.
When this is done right, you are often left with a rich and detailed looking plastering service that ensures your walls look smooth. Whether it's a partition or a whole feature wall you want plastered in, we can do just that.
Prepare any room with professional plastering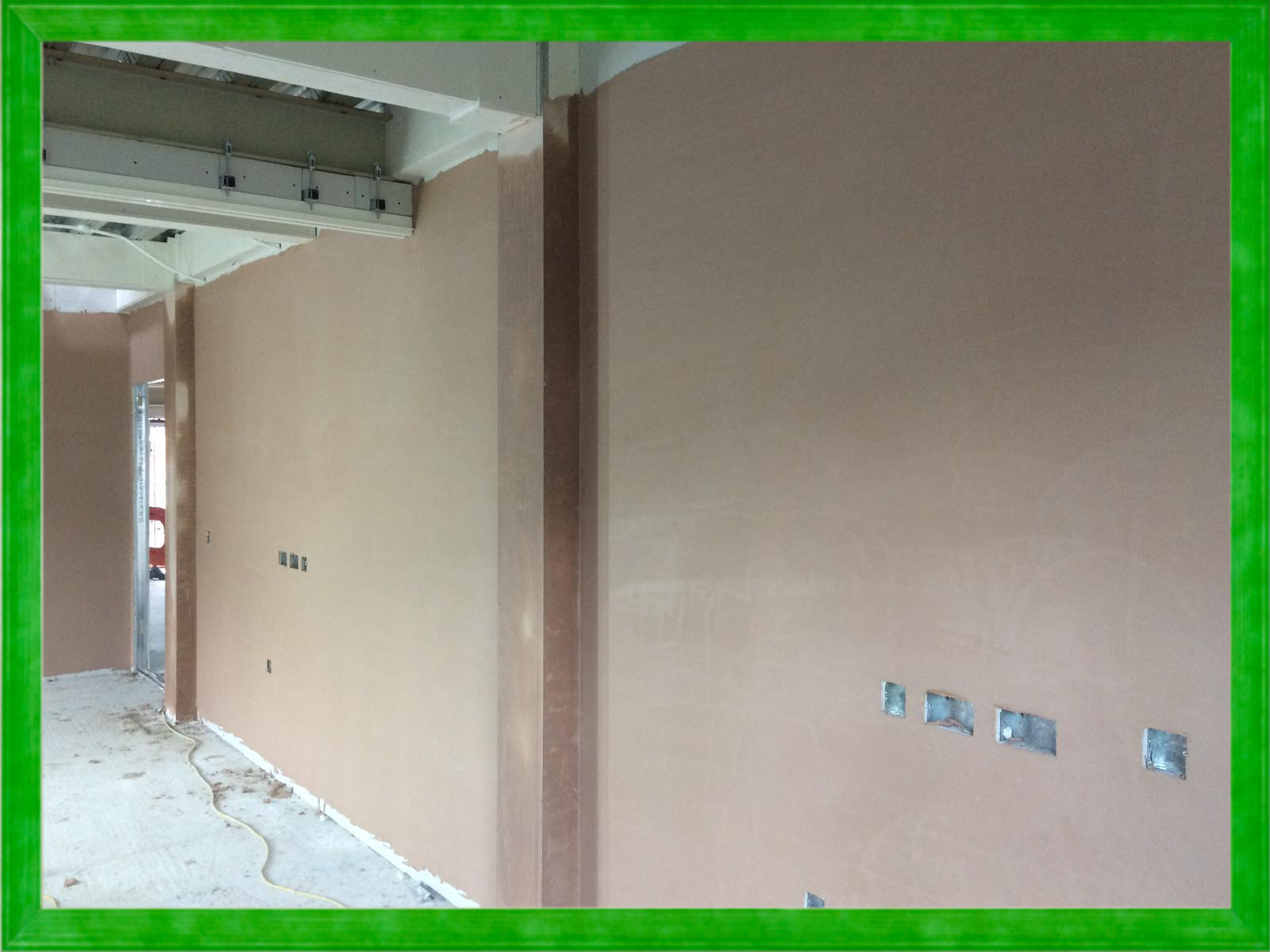 One of the first problems that you might need to think about is getting the whole property to look consistent. Having smooth walls mixed in with rough walls is not quite the look that many assume it is when they first have it done. When you want a uniform and consistent smoothness across the whole property, then you need to get someone in with a consistent touch and a clear plan of action to tackle every section.
From the little nooks and crannies that other plasterers pass over or cover up, to the major ceilings that need many coats to fill them in correctly, we do take every step of the job extremely seriously. This allows us to get a rich and satisfying finish on every part of your property, leaving you with a richness, smoothness, and style of plastering job that you can be proud of.
So, if you intend on making a positive first impression to anyone who walks into your premises, get the walls super-smooth to touch. Before a single drop of paint goes on those walls, get us out to handle your needs for plastering in Liverpool. You would get the perfect finish and the richest coat possible: so if that sounds like what you need, get in touch!